11 Authors on their Favourite Holiday DessertsNOV.20.2020BOOKS
Get inspired to do some serious holiday bakingwith authors like John Grisham, Vashti Harrison, Peter Mansbridge, and more.
By Amy Grief
Nothing says "it's the most wonderful time of the year" quite like the spicy scent of baked gingerbread or buttery shortbread cookies. To bring on the kitchen nostalgia, we asked some of our favourite authors to share their most beloved seasonal baked goods. Not only did they deliver (in the touching memory department—we're still waiting on John Grisham to send over a pecan pie), but they inspired us to get a head start on our holiday baking. So pick out a dessert, preheat your oven, and read on for the lowdown on 11 sweet treats—and even sweeter memories.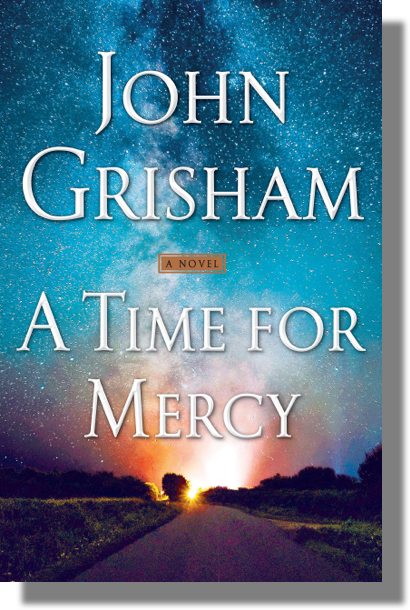 Pair your pecan pie with: A Time for Mercy, the latest Jack Brigance novel.
John Grisham on a secret family Carolina Pecan Pie recipe:
"As baked by my mother-in-law, who got the recipe from her relatives and refuses to share it with anyone. The pecans are chips, not halves."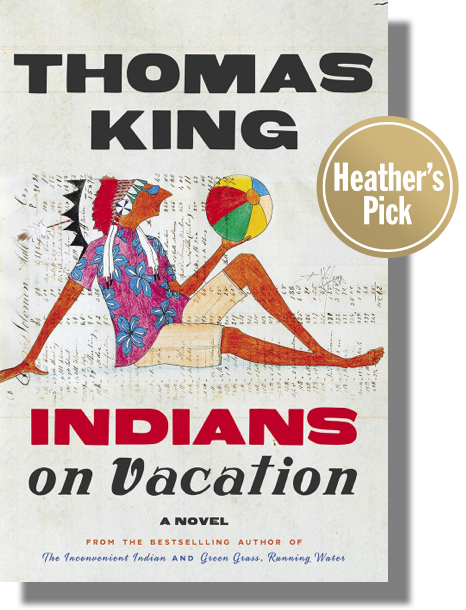 Pair your cinnamon rolls with: Indians on Vacation, one of Indigo's Best Books of the Year.
Thomas King on cinnamon rolls—with extra dough:
"One of my favourite holiday baked goods are the cinnamon rolls my mother used to make for the holidays. She'd wrap coins in tinfoil and put nickels, dimes, quarters, 50-cent pieces, and one silver dollar (these were the days when we still had silver dollars) under each roll. The person who got the silver dollar was supposed to have good luck for the year, provided that they didn't spend the dollar before the year was up.
"The whole time my mother was making the rolls, she was on the lookout for any of the kids who were trying to get a look at where the dollar was, a kind of rear-guard action against a herd of hyenas, driving us away with a wooden spatula. We just wanted to help."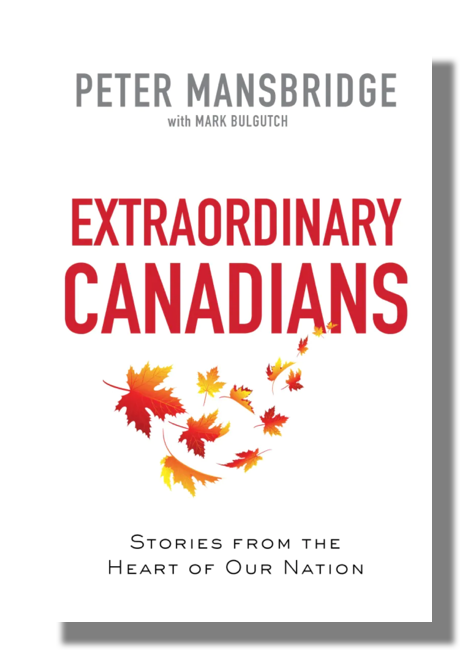 Pair your cranberry cake with: Extraordinary Canadians, a collection of inspiring stories from coast to coast to coast.
Peter Mansbridge on cranberry cake with warm caramel sauce (a Cynthia Dale specialty):
"We got this recipe from our close friends, actors Sheila McCarthy and the late Peter Donaldson, 20 years ago, and it's become a Christmas night staple for us and our guests every December 25, and even better on Boxing Day, while washing all the wine glasses from the night before."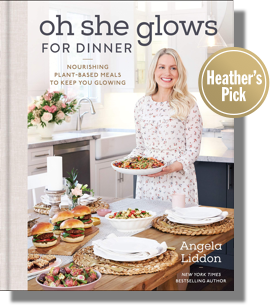 Find this vegan and gluten-free recipe in: Oh She Glows for Dinner, Angela Liddon's brand-new cookbook.
Angela Liddon on an indulgent vegan torte:
"My family's favourite holiday treat is my O Canada! Spiced Maple Cream Torte with Warm and Gooey Apple Pie Compote, found in Oh She Glows for Dinner. It's made with a rich and buttery baked pecan crust and is filled with a luxuriously creamy spiced maple filling. The chilled torte is topped with a spoonful of warm apple pie compote, simmering straight from the stovetop (the contrast of hot and cold temperatures is divine!), and a dollop of coconut whipped cream. Oh, yeah, it's a showstopper. No one ever believes this dessert is vegan and gluten-free. I also love it because it can be made ahead of time, freeing up those precious moments during special occasions."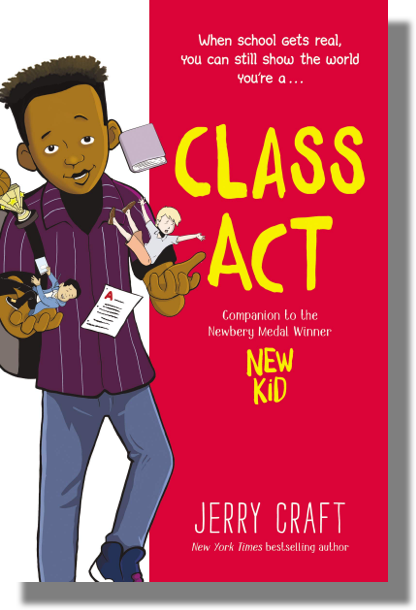 Pair your pie with: Class Act, our number one children's book for 2020.
Jerry Craft on the magic of pie:
"I'd have to say my favourite holiday baked good is sweet potato pie! (Pecan pie is a close second.) I think that has to do with the fact that my favourite meal, and not just a holiday meal, is the Thanksgiving combo of turkey, stuffing, cranberry sauce, mac and cheese, etc. And having a slice of pie for dessert has always been a fantastic end to a fantastic meal with friends and family."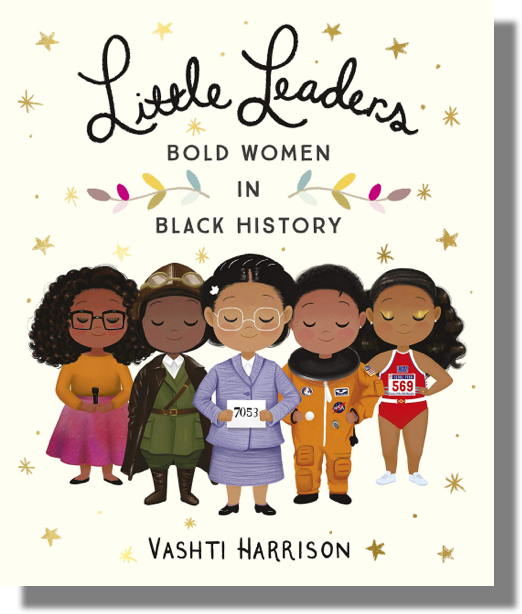 Pair your butter cookies with: Little Leaders: Bold Women in Black History, a perfect book for little readers.
Vashti Harrison on spritz cookies, known in her house as butter cookies:
"I remember being obsessed with how the cookie press worked. When I was little, I was so proud that I could make perfectly shaped cookies just like my mom. We only brought it out for the holidays, so the smell just makes things feel festive and special. I made a batch to share at my Little Leaders book launch in December 2017 to share that feeling with my readers!"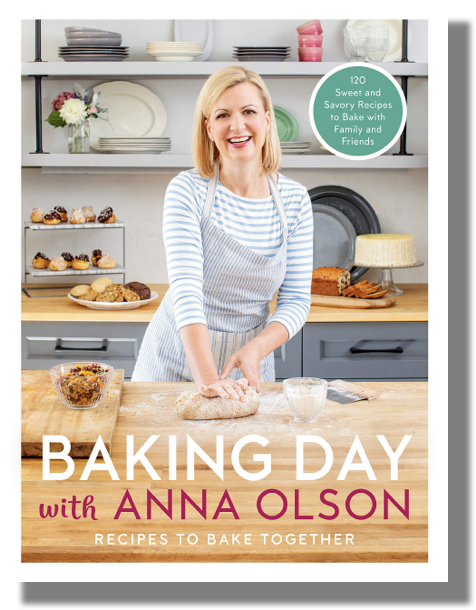 Find Nana's Walnut Rolls in: Baking Day with Anna Olson, the must-have cookbook this season.
Anna Olson on her family's classic walnut rolls:
"Holiday time was when my family celebrated festive Slovak traditions, including a carb-rich but meatless Christmas Eve supper of pierogies, sauerkraut, and mushroom soup, and honey poppyseed-coated bread bites called bobalky. At the end of this special meal, and any family meal over the holidays, out would come a special plate of my great aunt's walnut roll, plated separately from other holiday cookies. Fortunately, my aunt shared her recipe and now I can continue the tradition."
Pair your mincemeat tarts with: The Night Before Christmas, the classic poem featuring Reid's beloved plasticine illustrations.
Barbara Reidon Scottish mincemeat tarts:
"I love mincemeat tarts! My Scottish Nana made mince tarts. She didn't follow a recipe and used the ingredients that were on hand. The results varied, but they were always delicious. My mum preferred eating mince tarts to baking them, and I have followed her tradition. I rely on the baking of kind strangers and cousins. On Christmas Eve, I line up before the doors open at our local bakery for a Christmas morning Chelsea bun, plus a few mince tarts. The best part? No one else in my house likes them!"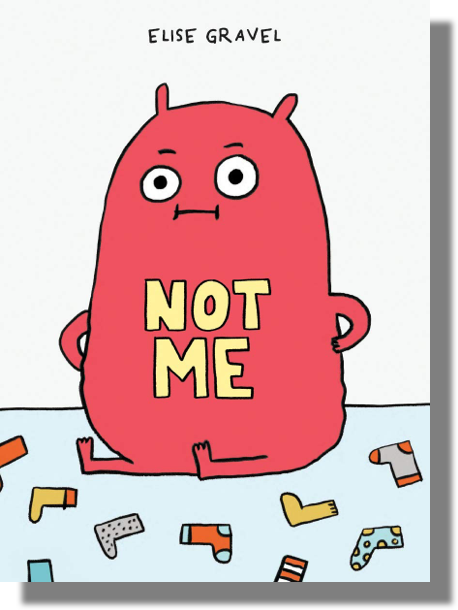 Pair your lemon-ginger snaps with: Not Me, an English picture book from this beloved French-Canadian children's author.
Elise Gravelon spicy-sweet lemon-ginger snaps:
"I've never been into baking, but this is the first thing that my daughters learned to bake. Their pride made these cookies even better!"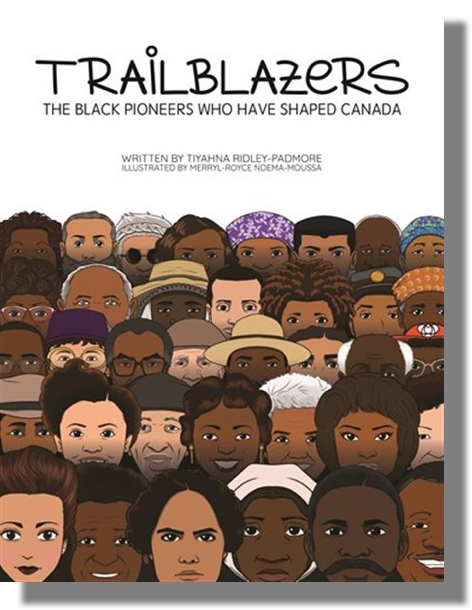 Pair your pull-apart bread with: Trailblazers: The Black Pioneers Who Have Shaped Canada, a new title from Indigo Press.
Tiyahna Ridley-Padmore on cinnamon pull-apart bread:
"As a child, cinnamon pull-apart bread was the first baked good that I was allowed to make by myself from start to finish. It became a yearly tradition, and I always felt a sense of pride and ownership knowing that my family was enjoying a treat that I made from scratch."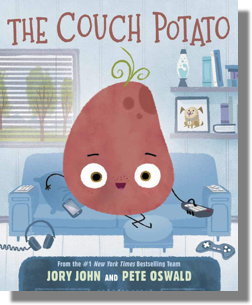 Pair your sweet holiday memories with: The Couch Potato, the latest from this beloved children's author.
Jory John on an epic Lemon Meringue Pie:
"Once upon a time, a couple of years ago, I was helping my wife make a lemon meringue pie to bring to a holiday party. We spent a few hours making the most perfect pie. I whipped the meringue by hand—this part alone took 30 minutes of near-aerobic exercise, and I was winded by the end of the process—and the finished product looked like something out of a magazine.
We had to transport the pie (and ourselves) to the party, and when we arrived, the combination of many hairpin turns and the sun beating down through the windows had turned the dessert into a warm puddle of goo. The meringue had deflated completely and was holding on for dear life.
Needless to say, nobody ate the pie. But hey, we had a decent story to tell, everybody had a good laugh, and happy holidays were had by all. Not because of the pie, though."CREATE MEMORIES IN THE KITCHEN WHILE HOLIDAY BAKING WITH A BRAND-NEW COOKBOOK